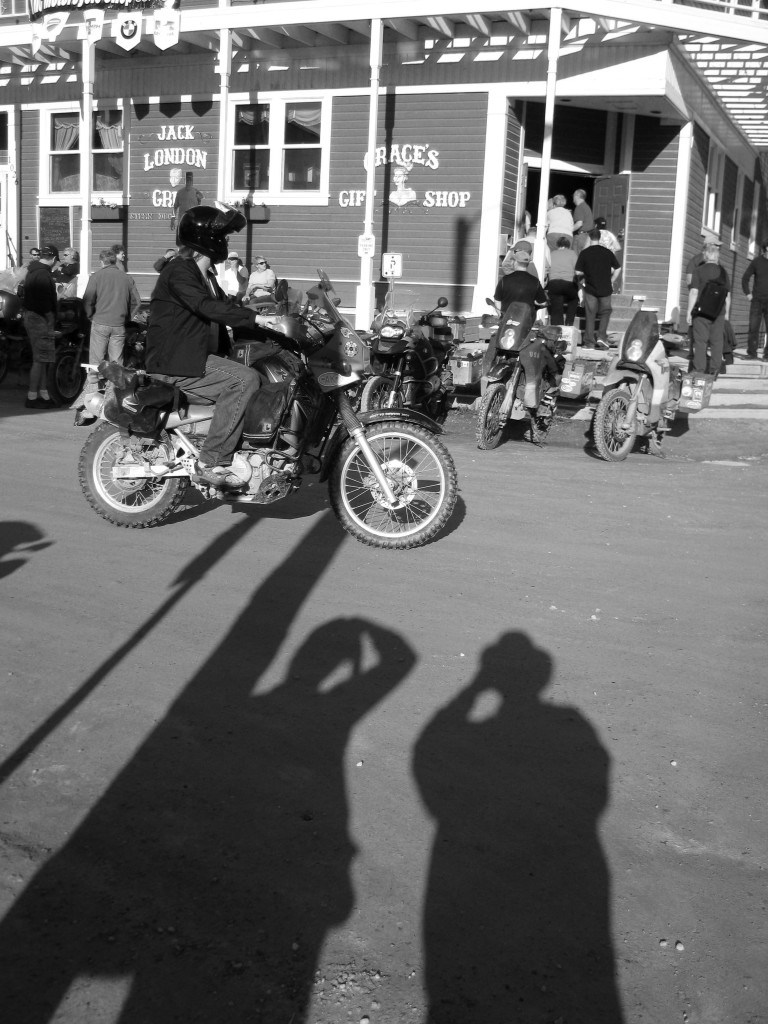 Story and photo by Dan Davidson
Dust to Dawson began on Thursday and will continue until the weekend.
"This is a gathering, not a Rally", says the information on the website which has lured close to 200 bikers to the Klondike this week.
In spite of that disclaimer, there will be biker games on Friday night, there will be a Poker Run and there will be a steak dinner at the Palace Grand Theatre.
But the website also advises the participants to simply enjoy Dawson for a couple of days.
The organizers recommend the following:
– Visit the Dredge. (take the tour it's worth the $)
– Take a walk in the 1800's grave yard.
– Visit the Robert Service Cabin.
– Take a walking tour of the town.
– Spend an hour or two in the Museum.
– Check out the paddle wheeler.
– Throw rocks into the Yukon.
– Go skinny dipping in the Yukon.
– Meet "Fighter" the Founder of the D2D. (the original name was the Over The Top Hop but D2D fit on the t-shirt better)
– Or just stand around on the boardwalk and BS with other ADV riders. After all this ain't no (expletive deleted) rally so have fun.
They spent Thursday night just hanging out at the Downtown Hotel, checking out each other's bikes and enjoying the long evening sun.