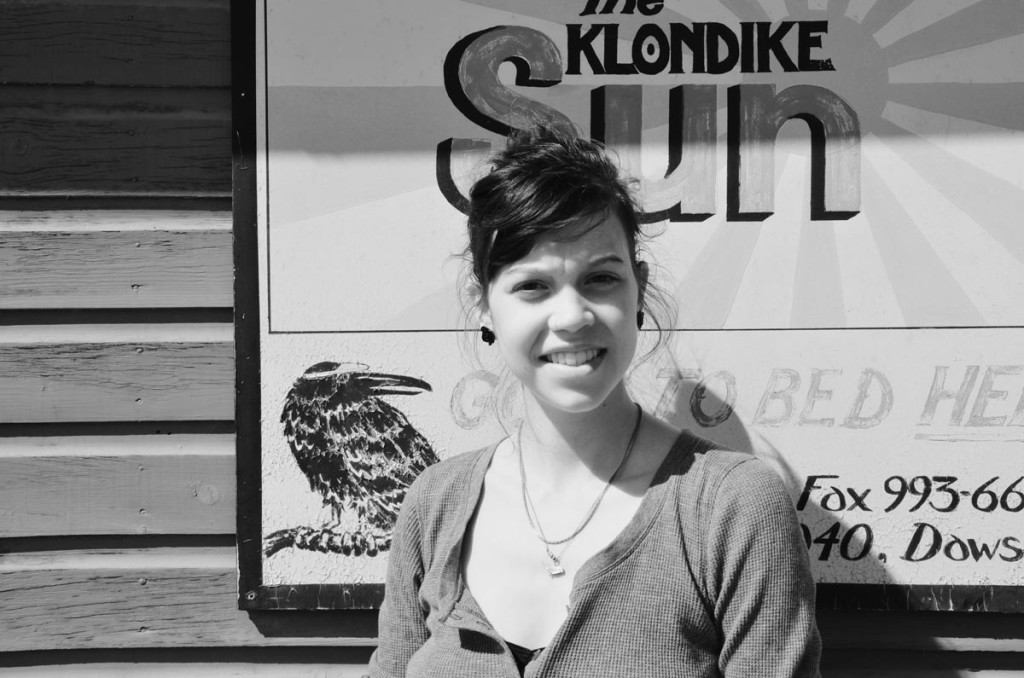 This summer Alyssa will be our student reporter at the Klondike Sun. She will be gathering news, writing, editing and helping with the growth of our website.
Alyssa grew up on a chicken farm outside Vancouver and moved to Toronto in 2007 to pursue a career in journalism. She is working on her Bachelor of Journalism and a Minor in Politics at Ryerson University.
Alyssa brings innovative, multimedia reporting to the paper with experience ranging from broadcast to online to print. In 2009, Alyssa worked as a videographer for Rogers TV in London, Ontario. In 2010, she was the online editor of the Ryerson Review of Journalism magazine and interned at FILLER magazine in Toronto. This spring Alyssa interned at Global News Toronto. She also has freelanced for a number of Ryerson publications.
Packing up her downtown apartment and moving from the biggest city in Canada to one of the smallest was a decision based on a desire to discover the massive, less-than-known north of Canada. This is her first time to the Yukon. Driven by the untold story, she hopes to explore every nook of our country. Her dream job is to write a feature for National Geographic magazine.